Since its inception more than a century ago, The Salvation Army's mission has been to bring relief and assistance to our neighbors in need. Our ability to live out that mission is made possible by the generosity  of our fellow Americans – generosity that has been encouraged by the federal tax code for more than 100 years.
Sweeping changes in the tax laws codified by the U.S. Congress and signed into law by President Trump last week will weaken incentives to give and are projected to greatly reduce charitable giving in the U.S. Although the "charitable deduction" will be retained, experts fear that the increase in the standard deduction that taxpayers can claim will discourage many from taking advantage of it
According to Una Osili, economics professor and associate dean for research and international programs at Indiana University's Lilly Family School of Philanthropy, these changes will especially impact middle-income families, many of whom regularly support The Salvation Army. She estimates that roughly 30 million households making between $50,000 and $100,000 annually will be less likely to itemize deductions on their taxes. For those donors, their charitable gifts will effectively be taxed. According to the Independent Sector, a consortium of nonprofits, these changes could result in a loss of private donations to charities of between $12 billion and $20 billion annually.
The prospect of so steep a reduction in donations is of serious concern. Every year, The Salvation Army counts on donors to help nearly 25 million Americans by supporting services ranging from meals and housing to after-school care, Christmas assistance, addiction recovery and rehabilitation, and many other social services.
We know that many people view the opportunity to help others as personally enriching, not merely a line item on a tax return. But Indiana University's researchers found that itemizers are much more likely to contribute to charitable causes than those who claim the standard deduction. Their study found that 83 percent of itemizers reported making charitable contributions, compared to 44 percent of non-itemizers.
Year after year, The Salvation Army also sees how that tax benefit provides motivation to donors at year's end. The Salvation Army raises more money in the last two days of the year than in the entire month of November. In fact, The Salvation Army raises more money in November and December than in all other months combined.
As 2017 comes to an end, many charities like ours are reaching out to donors, large and small, urging them to give before this incentive to give is gone.
Here are other ways to be sure your donation is "Doing the Most Good":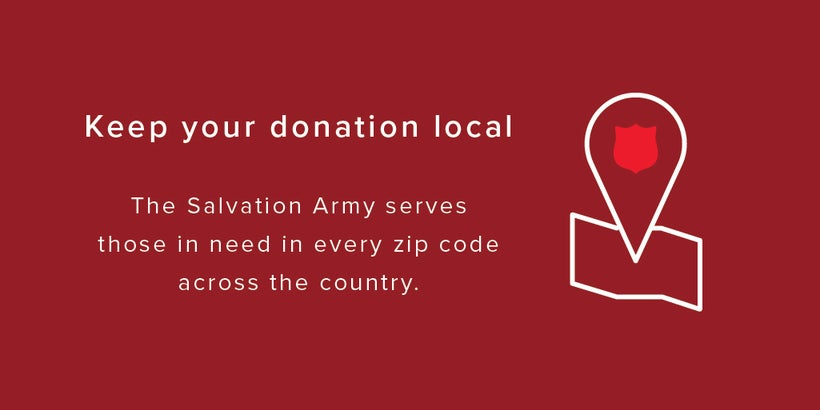 The Salvation Army serves those in need in every ZIP code across the U.S., providing shelter, meals, school supplies, drug and alcohol rehab programs, emotional and spiritual guidance, and disaster relief. All donations stay local. When you donate to The Salvation Army, the money stays in your community to help your neighbors who need it most.
Make the most impact with your money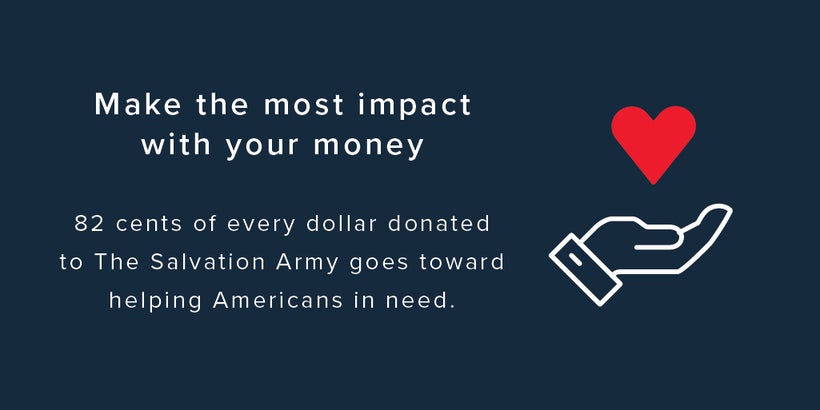 The Salvation Army uses more than 82 cents of every dollar donated to provide social services that help everyday Americans. This is more than any other nonprofit organization of The Salvation Army's size, keeping true to our promise of "Doing the Most Good."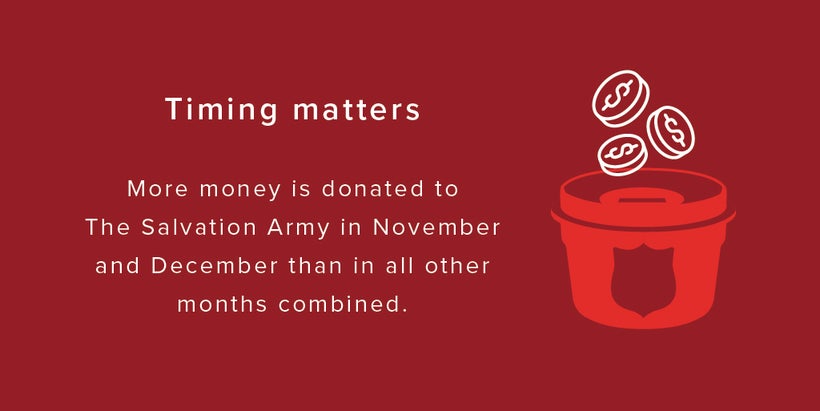 Charitable and nonprofit organizations see a spike in requests for services during the holiday season. With the extra costs of the holidays pinching already strapped budgets, the need is high.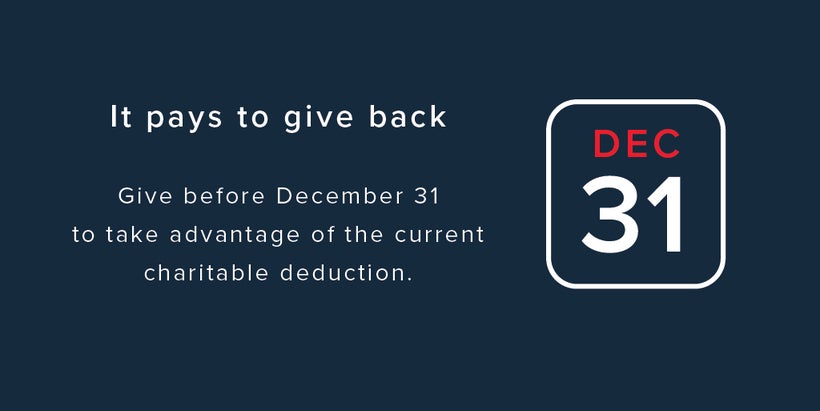 Gifts postmarked before December 31 qualify for a tax deduction. It only makes sense to take advantage of the charitable deduction while it still pays to do so!
Commissioner David Hudson is the national commander of The Salvation Army USA.
http://virginiasalvationarmy.org/wp-content/uploads/2017/12/local.jpeg
410
820
jspruill
http://virginiasalvationarmy.org/wp-content/uploads/2015/12/NCV-DMG-small1-300x631.jpg
jspruill
2017-12-29 07:11:27
2017-12-29 07:11:27
Charity: The Perfect Time is Now to Donate